Blog
September 29th, 2016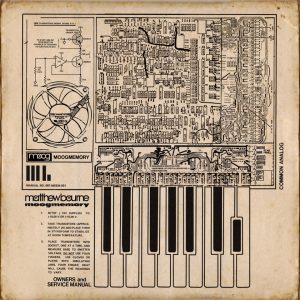 During the preparation for the moogmemory live show with Michael England, earlier this year, a number of new pieces came out of our collaboration together. moogmemory plus brings these new tracks together, along with reworked versions of Daniziel and Sam; reflecting how these pieces have changed through live performance. In addition, there is a homage to the late Keith Emerson. Emerson's Lake was recorded upon hearing the news of his tragic death. Emerson was a true pioneer – and somewhat of a background inspiration for me: having the courage to tour with a mighty moog modular, despite the obvious concerns of tuning/reliability under ever-changing atmospheric and temperature conditions; Emerson deserves full respect.

When asked about such issues re touring with an all-analogue setup, my response is usually "it's fine". As, most of the time, it is… Any glitches, or unexpected changes in sound or functionality have to be dealt with spontaneously, and, as far as is possible, musically, too. If there's one lesson that has been learned through many live performances is that the concept of 'reliability', when pertaining to any musical instrument, is a false trail.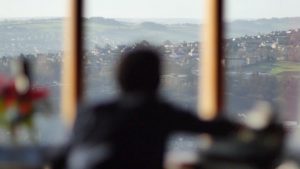 Unlike the album, the live setup included the addition of another synthesiser beside the LAMM: a Minimoog model D (in need of some attention). Keighley, Dave, and Emerson's Lake, all feature this instrument and, for those of you that are familiar with its sound, may be able to detect this particular instrument's own 'idiosyncrasies': the modulation circuit is completely fuck*d – and is all the better for it. My one and only criticism, for want of a better word, of Moog equipment, is that the sound is so beautifully clean and refined; making horrible, aggressive, gnarly, and unpleasant textures quite difficult to achieve. My Minimoog's faulty modulation function is, therefore, unique; and am not about to change it in a hurry.

The first four tracks of this EP are something of a departure from the album tracks, in that there is slight evidence of some shredding on the Minimoog, where the ghosts of Chick Corea (Return to Forever period), Jan Hammer, and even, on the closing section of Dave, Bill Evans, can be found lurking.

In addition, the bonus tracks Meniscus and Jacqueline, that were previously available in the download version of moogmemory, are now included in this EP. The lead instrument on Jacqueline is an old, barely-functioning push-button stylophone…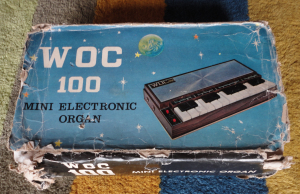 I love Phil Collins's Sussudio so much. One of my favourite pop songs of all time. I'd always wanted to do a version of it on the LAMM. I didn't expect it to turn out quite the way it did, but, that's how I roll…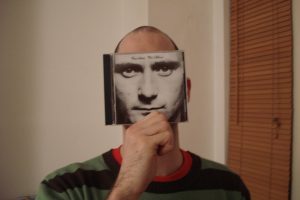 Hopefully you will find moogmemory plus to be a worthy companion to moogmemory, even in spite of the addition of another synthesiser. Maybe a 'Keytar' will be the next instalment – who knows. That said, only the back-breaking Moog Liberation would do.

But even then, fuck off…

moogmemory plus is available to pre-order here, or via The Leaf Label.

April 21st, 2016

moogmemory is a forthcoming album for The Leaf Label, recorded entirely on a Lintronics Advanced Memorymoog (LAMM) – a standard Moog Memorymoog that has been specially modified by engineer Rudi Linhard

.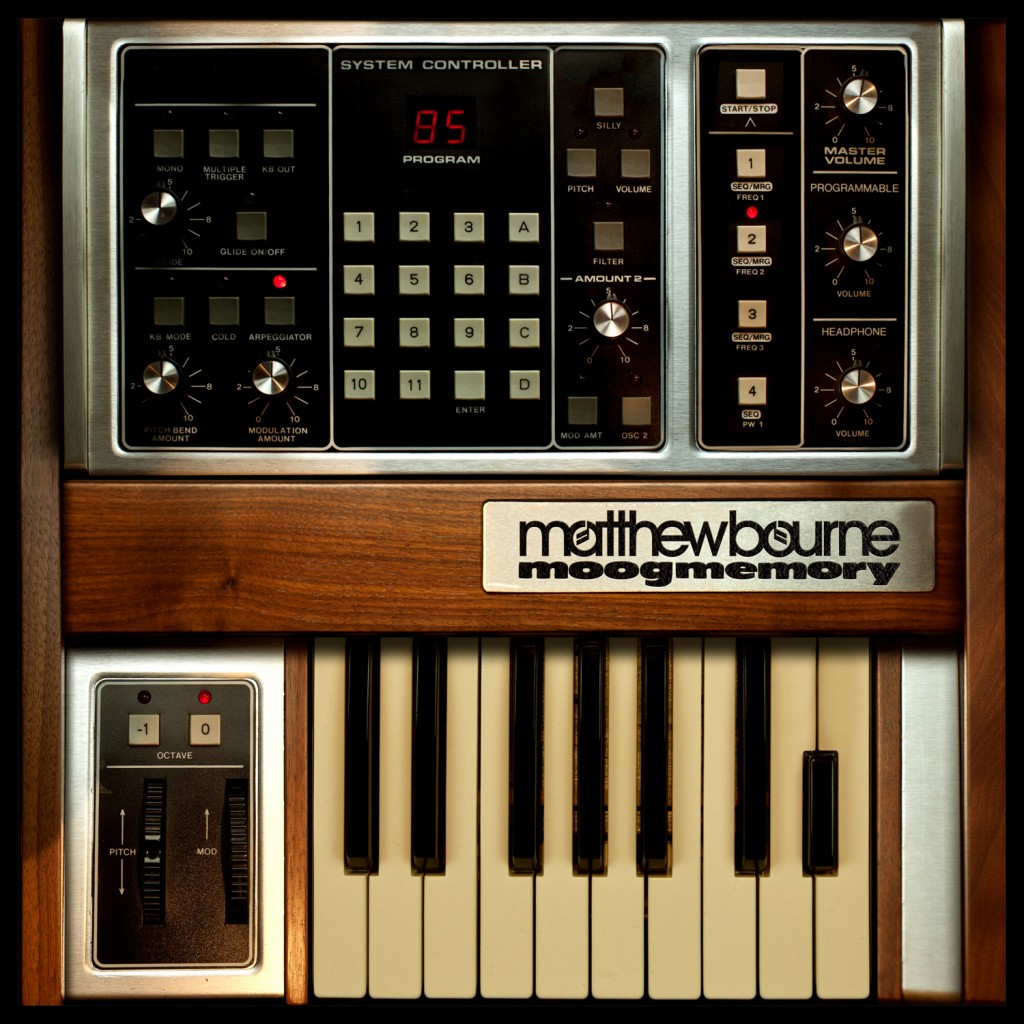 moogmemory is also taking the form of a live, audio-visual show, touring from March-April 2016, where I will be collaborating with filmmaker and graphic artist Michael England:

I've known Michael for many years, and we've always wanted to work together. Now, finally, we've got round to producing what is hopefully the first of a many projects together.

As the album came into being during August-November of 2014, I reflected on just how important the journey of this particular instrument was: where it had come from, and the people involved in its life seemed to speak out and have a strange, uncanny resonance.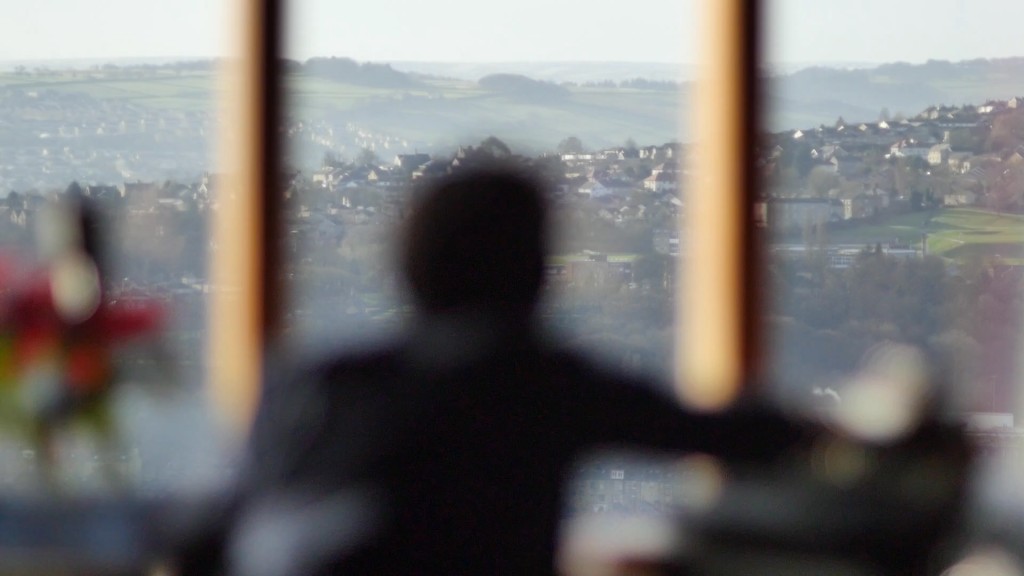 I'd bought the instrument from keyboardist extraordinaire Phil James in 2007 – who had owned it from new, and was a treasured part of his collection. I remember going to pick it up from him – and met a passionate musician, who knew the instrument inside out, and put it through its paces… I'll always remember Phil's reaction when I came to put it in the back of the car: it had been an integral part of his music making for twenty-five years…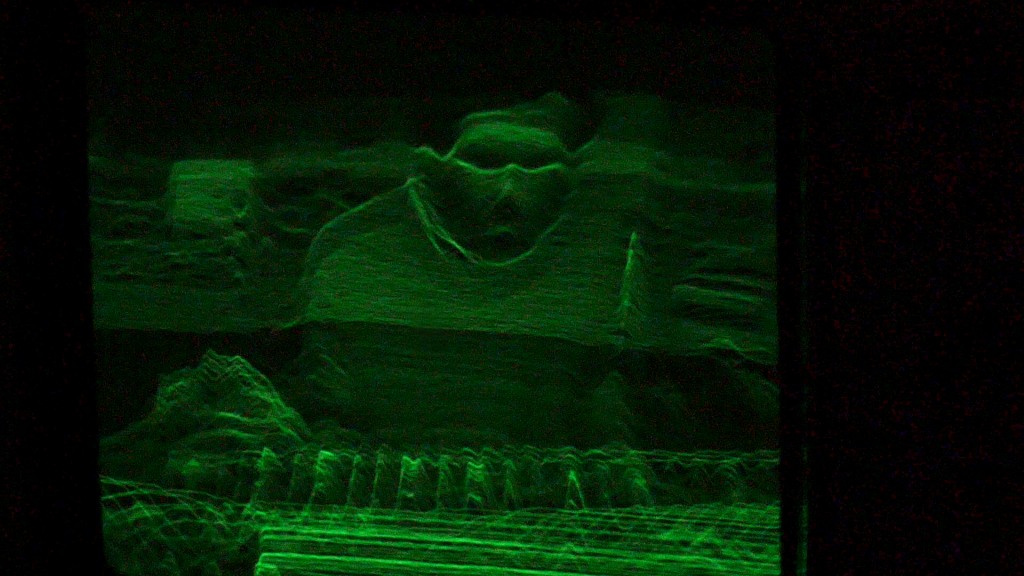 Fast forward nearly ten years, and with numerous visits to the repair shop, and one huge upgrade from Rudi later, and we have an instrument that has travelled some considerable distance, and been lovingly cared for by those that have nurtured its brilliance.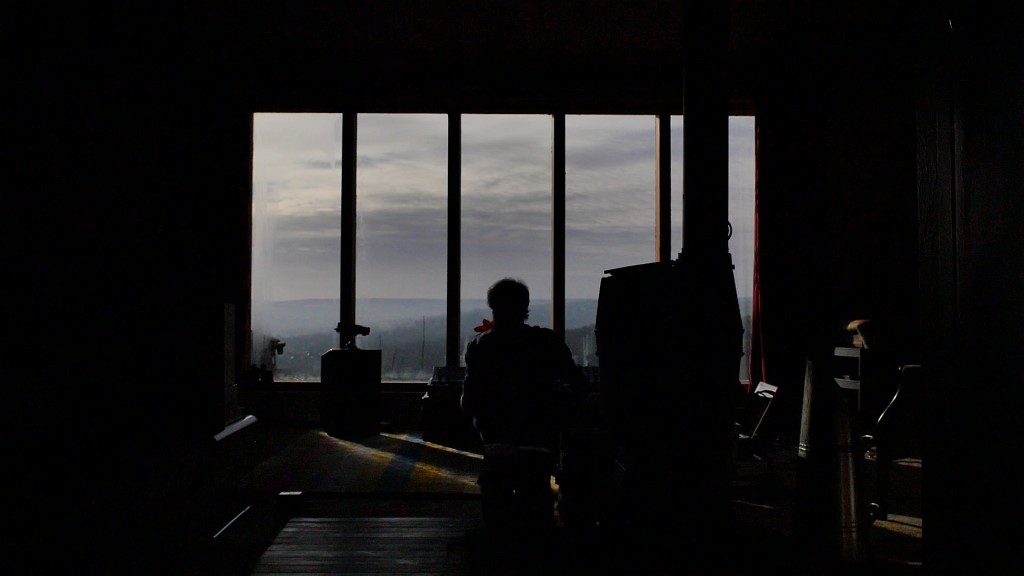 It is this human story around the instrument that has interested Michael and I, and has governed our rationale for the project as a whole, choosing to focus on very specific set of narrative criteria. The film and graphic elements will reflect place (from locations as a varied as Montauk, NY, to my home in Airedale, and drone camera filming on the Yorkshire moors), and people – including my communications and correspondences with Rudi, and a visit to Phil James's studio in Huddersfield just a few weeks ago, capturing the reunion with his former instrument on film.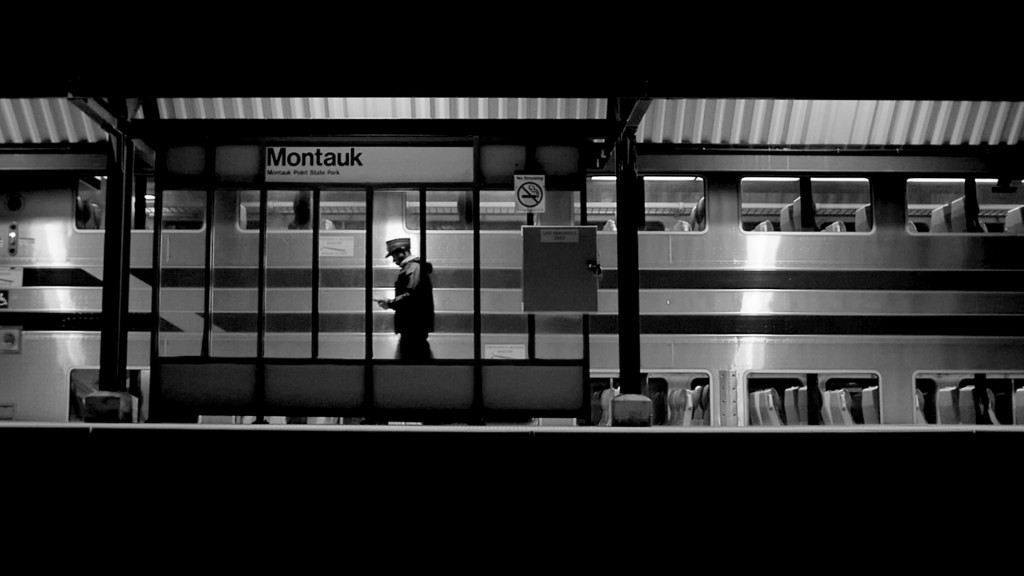 Similar to the approach for Songs from a Lost Piano (2009), I find myself fascinated by the memories inherent in musical instruments. Even though this is an electronic instrument, I remember the words Rudi once told me: "Don't forget – she's an old gal!", meaning that, although the LAMM functions every bit as well as its more modern counterparts, she's a living, breathing entity – a character, with a life, and with memories, and stories to tell.

And in that last statement lies an important subtext: it's not me who makes the music. I'm just someone who flicks the power switch, depresses a handful of keys, and listens carefully to what she has to say…

Hopefully Michael and I can do her justice in bringing some of these memories to life through the mediums of sound and vision.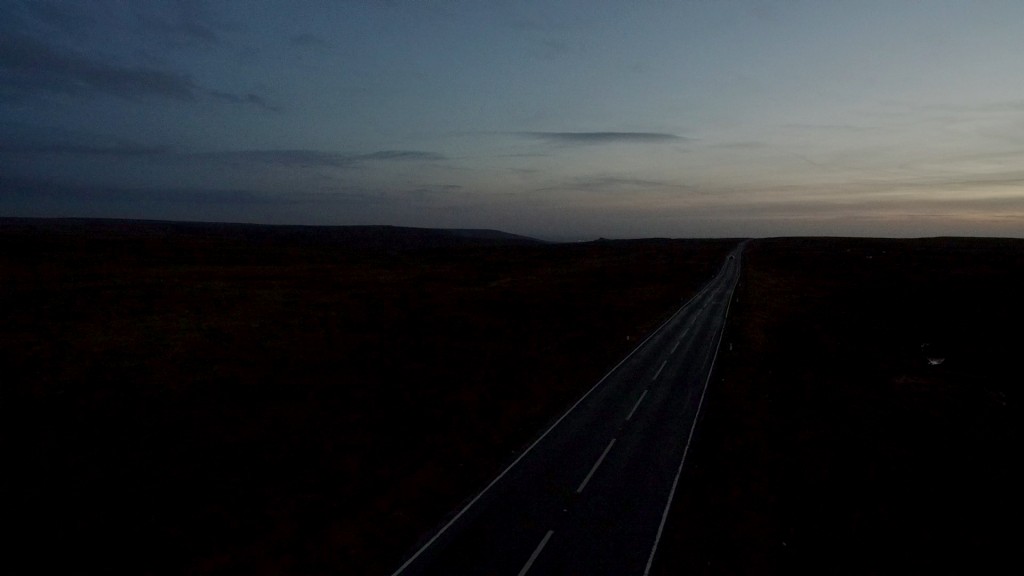 TOUR DATES

March

6 – MANCHESTER – Islington Mill

18 – SOUTHAMPTON – Turner Sims

April

23 – GLASGOW – Outskirts Festival at Platform

December 1st, 2015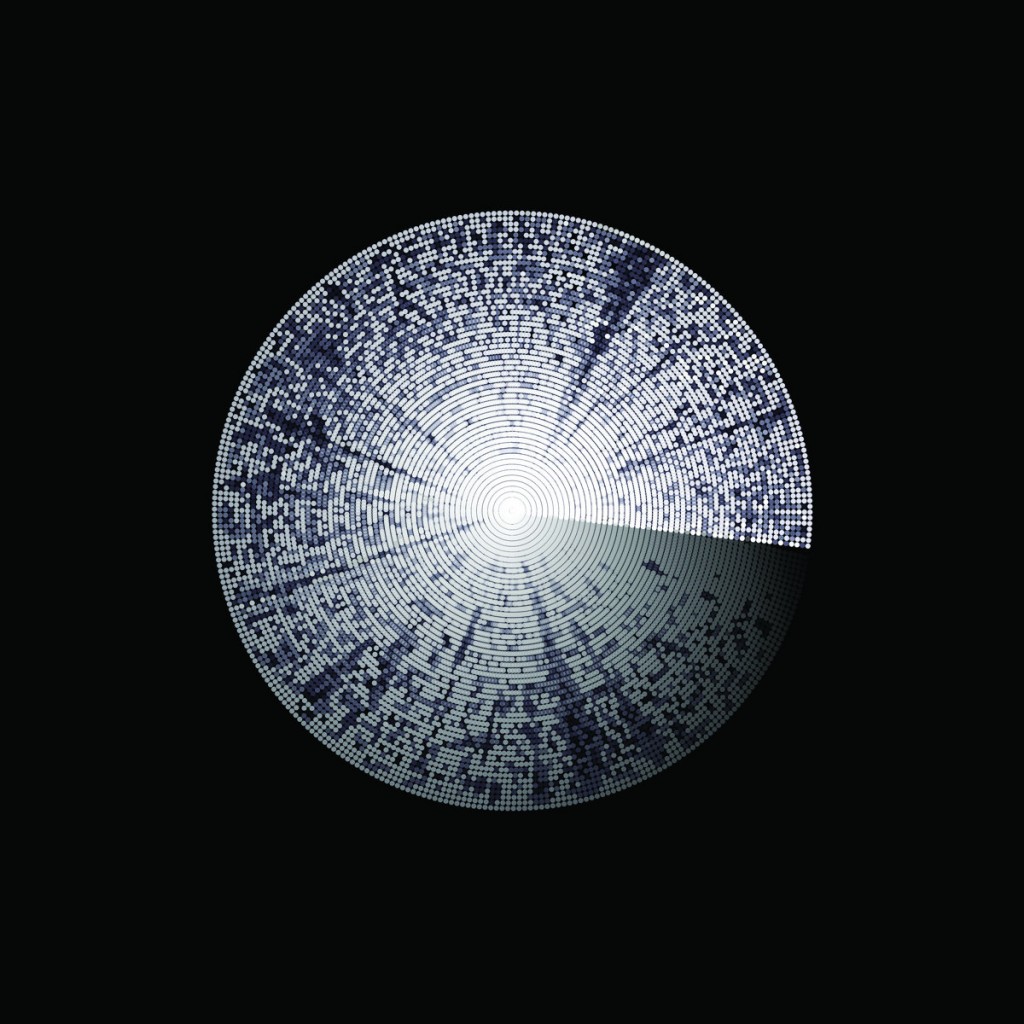 As I began to write this post, I was en route to Luxembourg, and to the Philharmonie, where, together with Franck Vigroux and Antoine Schmitt, we performed another Radioland show. Hopefully this will be the beginning of another series of live performances abroad. And, as I now continue to write, several weeks later, the album versions of this project is now available via Bandcamp, where you can also preorder the 20-page hardback CD book, and deluxe gatefold vinyl editions. The release of Radioland on The Leaf Label, has highlighted just how far this project has come since Franck and I decided to embark on such an adventure back in August 2014. I have already written a little about the process of how we put this show together in a previous blog post, but I thought I might revisit this a little, and share a few reflections on the process of recording Radioland.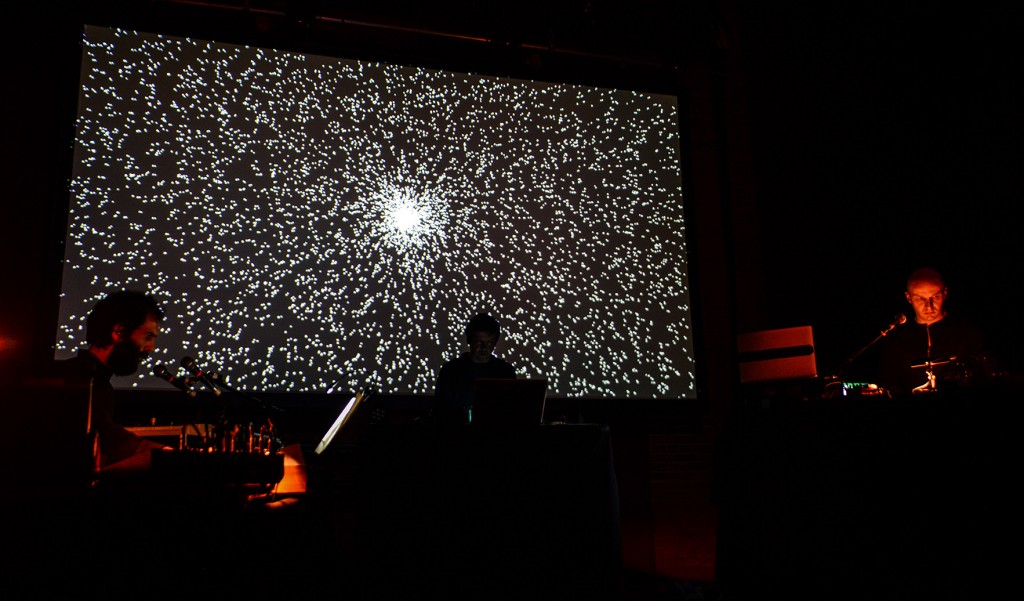 The entire process of recording this album followed that of our previous method, involving Franck sending me his audio files over the internet, which I then imported into Logic, tracked my synthesiser parts; sending these in return. This whole process was then repeated by Franck, vice versa, ad nauseam, ad infinitum, et cetera, et cetera; until we were satisfied with the results. Much of this will be nothing new to those who already collaborate with those living at a distance. Although, as much as I marvel at how technology has made international collaboration much easier, almost instant, in fact; the downsides of this are that one isn't able to hang out with/be hosted by one's collaborators. It's funny to think that, only a few years ago, sharing files via the humble data stick was considered the height of convenience, whereas now, even leaving one's seat to pass it across the room seems to have become a monumental effort…

As all of the music was already in place, and developed further as the live performances progressed, we decided that, rather than document the segued order we had devised for the live shows, we would instead work title by title, further personalising our interpretations, and favouring the running order of the original album (we had completely changed the running order of the tracks; added linking segued passages and our own original material, maximising the effect and spirit of the original titles for a live setting).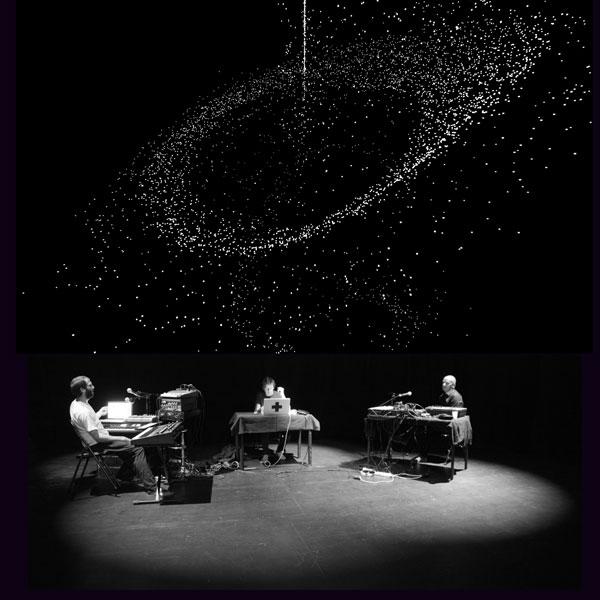 As one will hear from the recording, much of the original material remains intact: some key themes are referred to overtly, and others may only be referred to subliminally; the essence of the originals possessing more than enough inspiration for us to explore other directions…

I am very proud to have been a part of Radioland, not least as it has afforded me the chance to work with artists such as Franck and Antoine (whose awesome live generative video stills adorn the pages of the deluxe gatefold vinyl and twenty-page hardback book CD editions of the album). The quality of the music and the austerity of the album art will hopefully go some way to effectively reflect the elements of the live performances, and provide some consolation to those who haven't yet experienced it as an immersive, audio/visual experience. Finally, our take on Kraftwerk's Radio-Activity album, would not have been made available in any format, it were not for the efforts of all at The Leaf Label, and consultation with Kraftwerk themselves. Thank you, guys.

Now, "Listen to The Melody…"

Radioland is available for download on Bandcamp – where you can also preorder the 20-page CD Book and deluxe gatefold vinyl versions, just in time for Christmas…

February 23rd, 2015
As some of you may have seen from my recent newsletter, myself, Franck Vigroux, and installation artist Antoine Schmitt will be radically reworking Kraftwerk's Radioactivity album in honour of it's 40th Anniversary this year.
It all started in the summer of last year, with my suggestion to do something together with Franck – as it has been some years since the release of our duo album, me madame (good news from wonderland), and thought it was about time time we did something again. To cut a long story short, we agreed that we weren't going to improvise (we know each other's playing enough not to rehearse), and that we should explore something a little more relevant to where we've found ourselves; both technologically and musically. Franck mentioned that 2015 would be the 40th anniversary of the aforementioned Kraftwerk album. So, the decision of what we should explore was easily reached.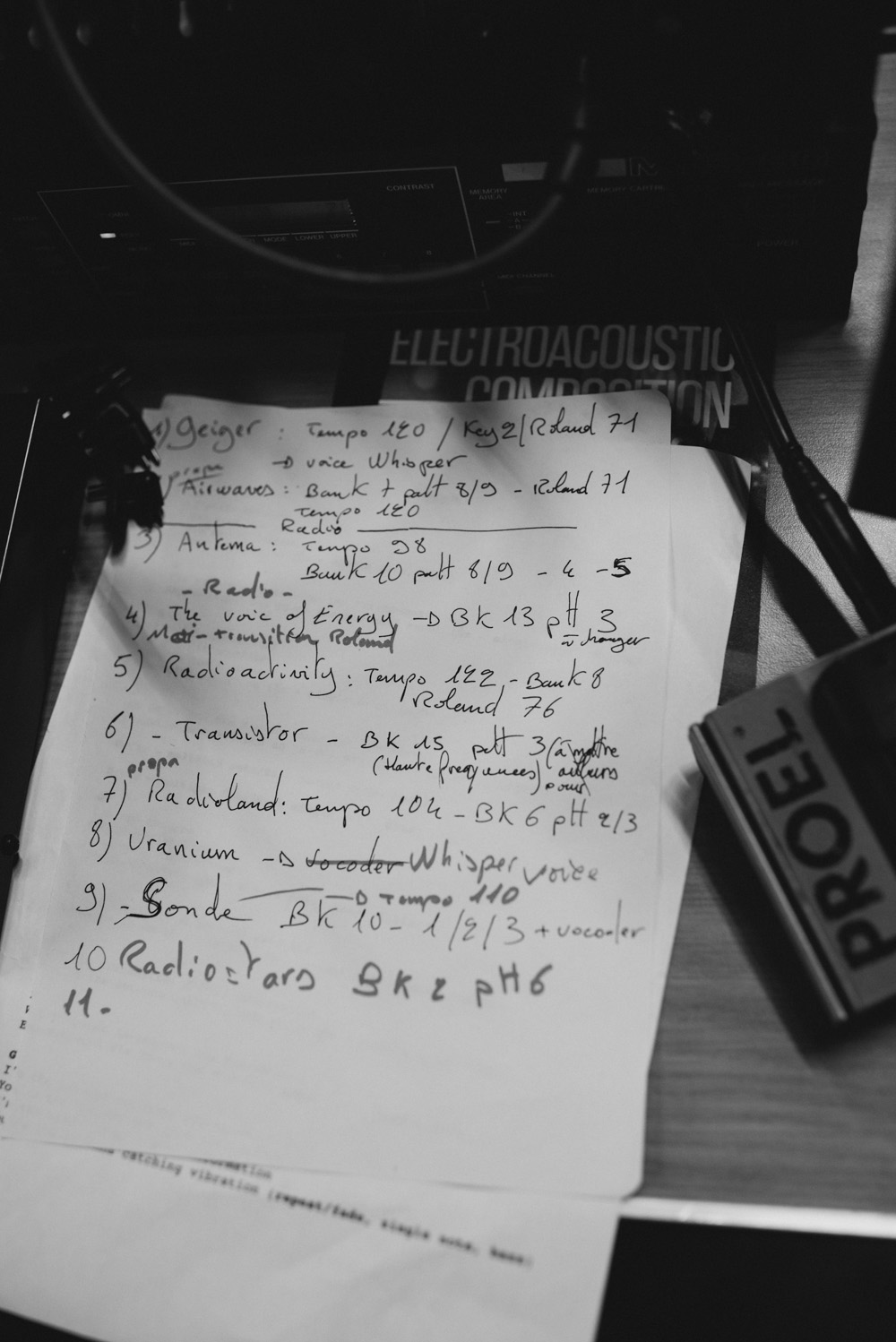 After an initial get-together at Franck's place, it wasn't until Antoine became involved that we decided against replication of the music, in favour of reworking the material; bringing all of our creative approaches to bear on the original titles. Sound UK then came on board and helped us to turn this idea into reality in the form of a series of UK dates in March, with more shows to be announced throughout the year. Stay tuned via the APPEARANCES page for more upcoming Radioland shows.

Meeting up in Leeds earlier this month, we were kindly hosted by Leeds College of Music and their amazing technical team, using The Venue and the downstairs space at The Wardrobe, opposite, where the images featured in this blog were taken (by the excellent Sarah Mason).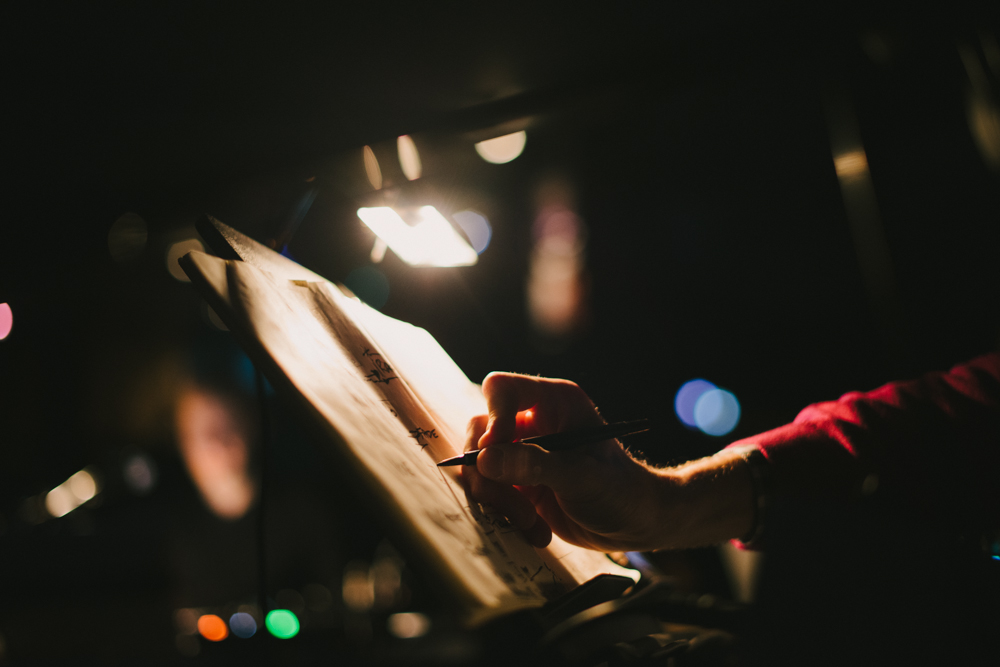 Now for a modicum of geekery regarding some of the equipment, which is arguably appropriate:

Franck and I are using a number of different means of generating the sounds – using a setup heavily-biased towards the analogue… I'm using a Lintronics Advanced Memorymoog (LAMM) for the lion's share of the sounds, with the addition of a Minimoog Model D, Korg MS-10, Microkorg Vocoder, and, my most prised, well-loved (and very well-used) Roland Space Echo RE-201.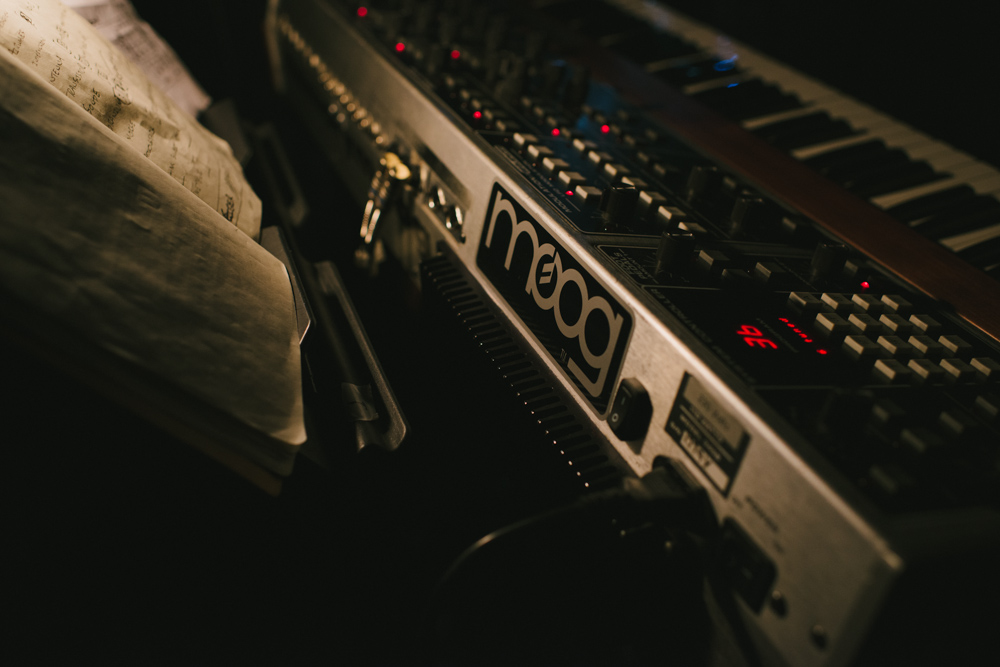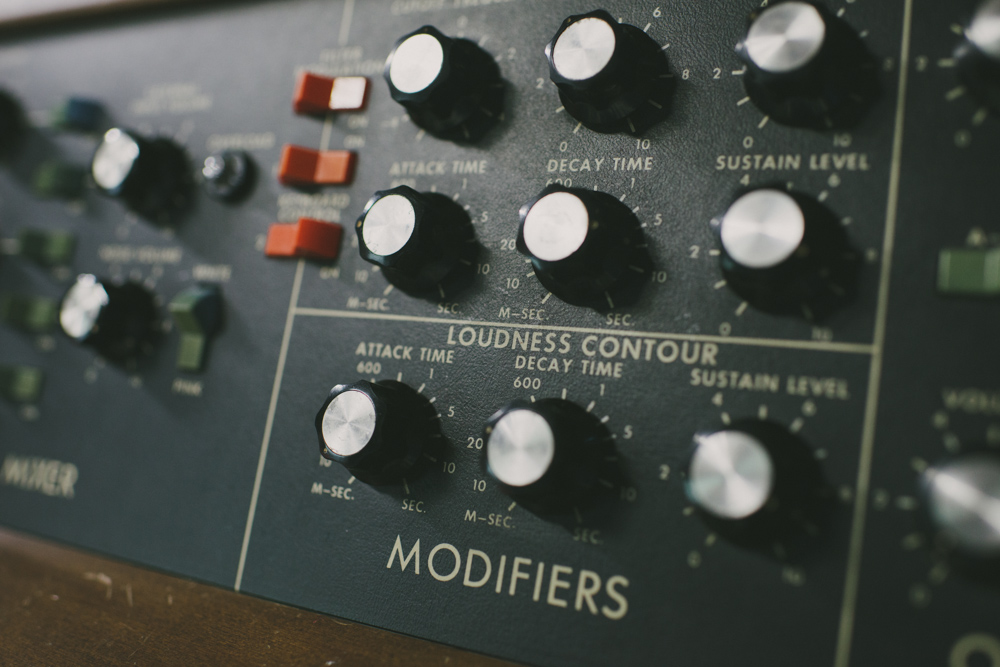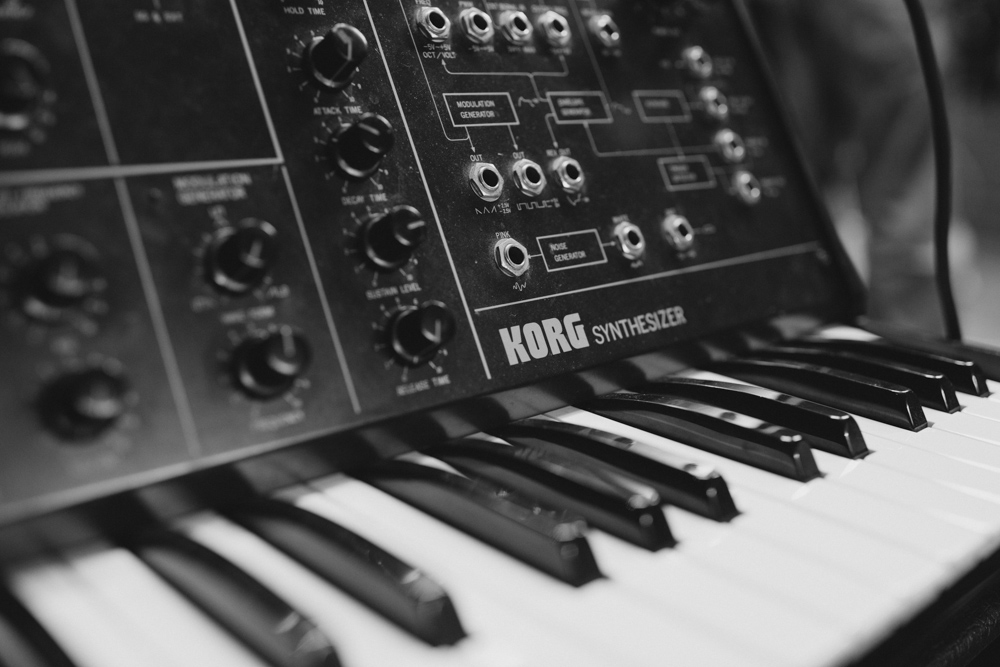 Franck uses a variety of analogue rack mount instruments: Roland MKS-80 Super Jupiter, Roland SVC-350 Vocoder, an Electron Oktatrack (for much of the rhythm sequencing), and various other tabletop devices.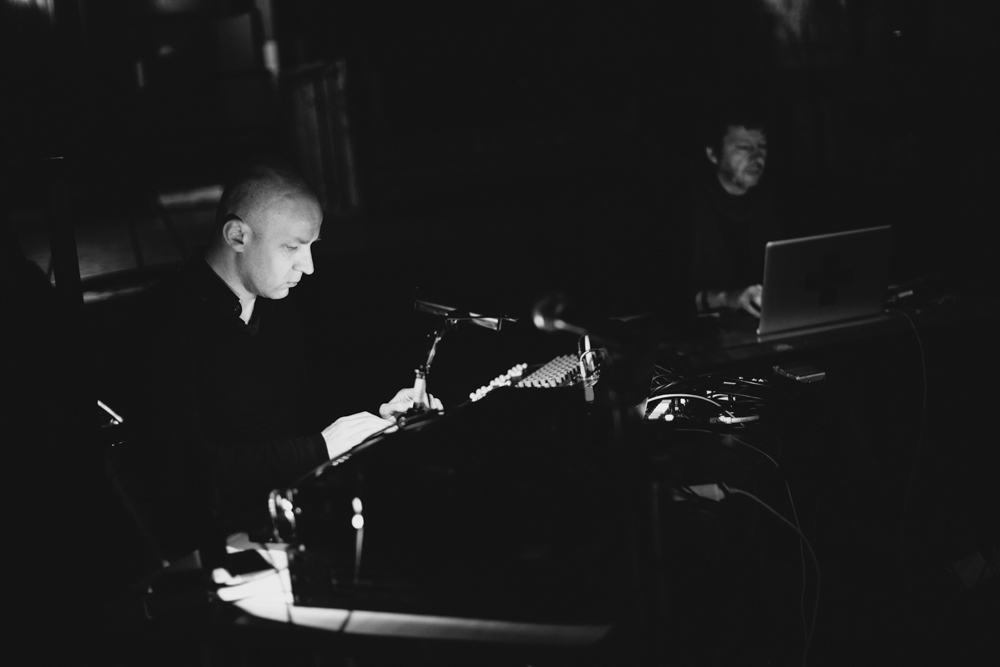 For the video, Antoine programmes all of his visuals via code, creating generative video – in addition to creating his own control programmes in order to perform the video as we are playing the music. Antoine is an integral part of the group in all respects.
Our earlier attempts at recreation last year had been useful form the viewpoint of finding out what we shouldn't be doing. This was solidified by a kind of ongoing 'pre-rehearsal rehearsal' (leading right up to the first show in Leeds on March 13), whereby Franck sends me his sounds/templates for the tracks, I then record and send back to Franck my sounds; eventually piecing together and refining a structure of how the set will/would sound in advance of these rehearsals; meaning we could get on with the business of fine-tuning and refining the material and structure of the show rather than sitting around in a darkened room looking for sounds for days on end. This process has also served us well in providing Antoine with material he can work to in advance.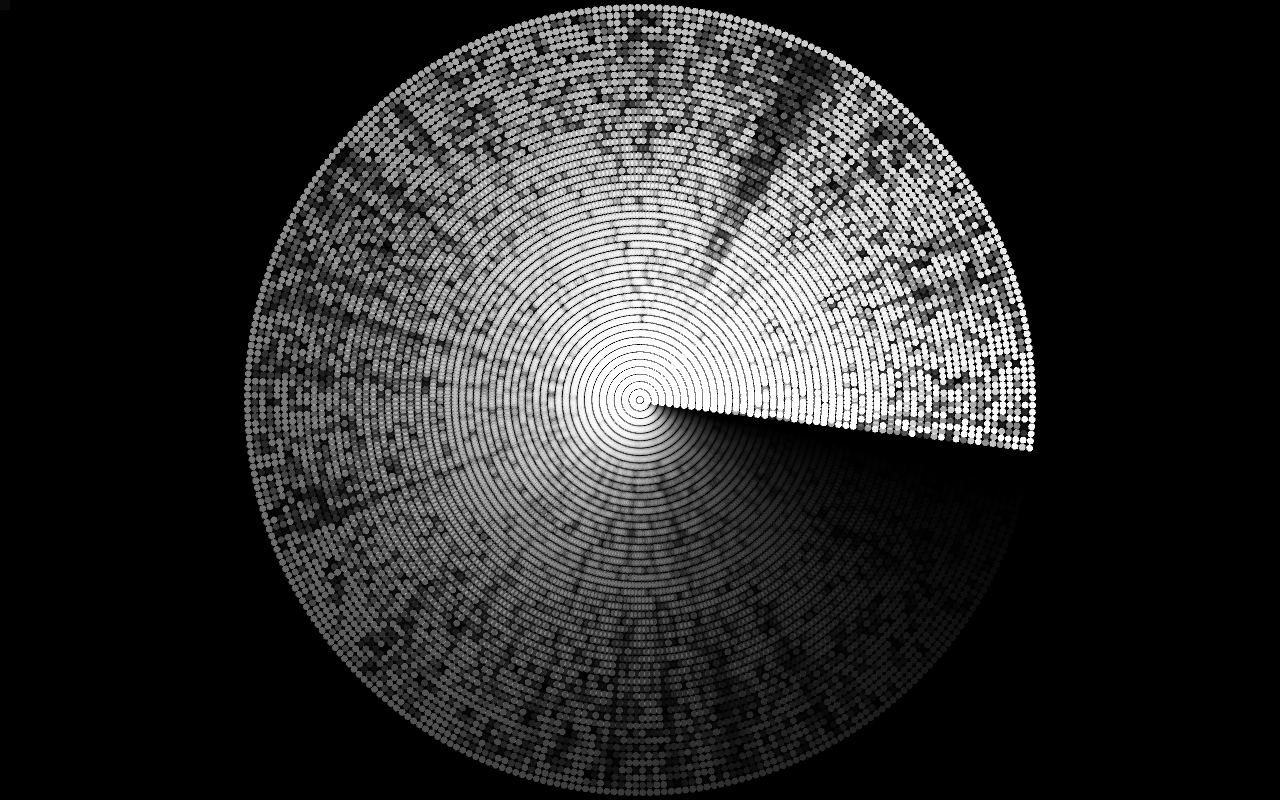 Not wishing to talk too much about the material or bore you with exactly what we've done with each of the album's titles – we would instead encourage you to come along and experience the show(s) at full volume, and with full screen video, too.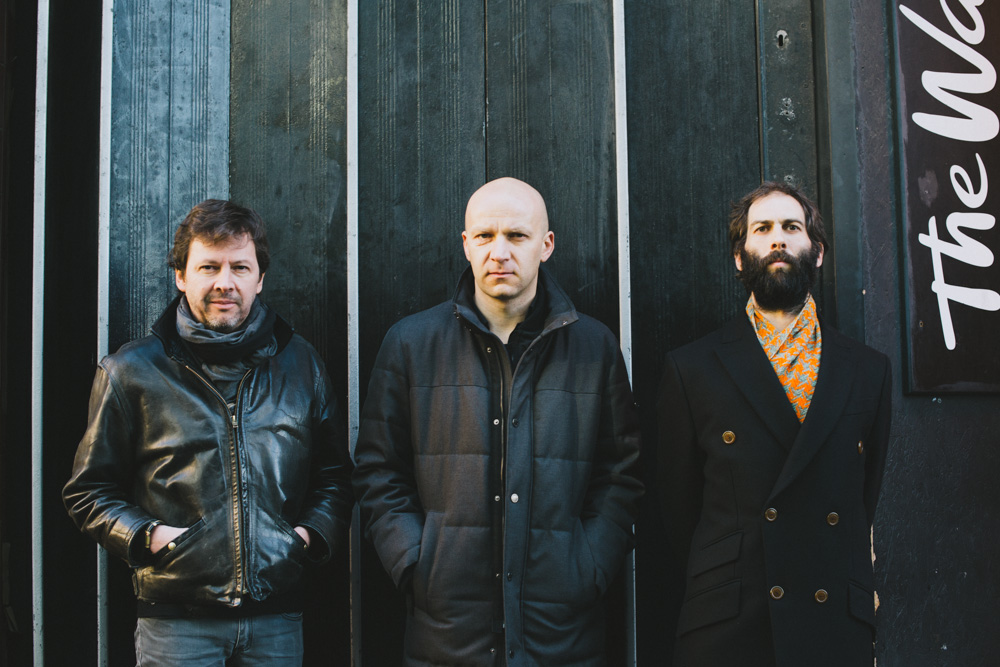 Radioland on Tour:

13 – LEEDS, Belgrave Music Hall
19 – BRIGHTON, Komedia
20 – LONDON, Village Underground
21 – BRISTOL, Colston Hall
22 – EXETER, Phoenix
23 – MILTON KEYNES, The Stables

Radioland Rehearsal Photo Gallery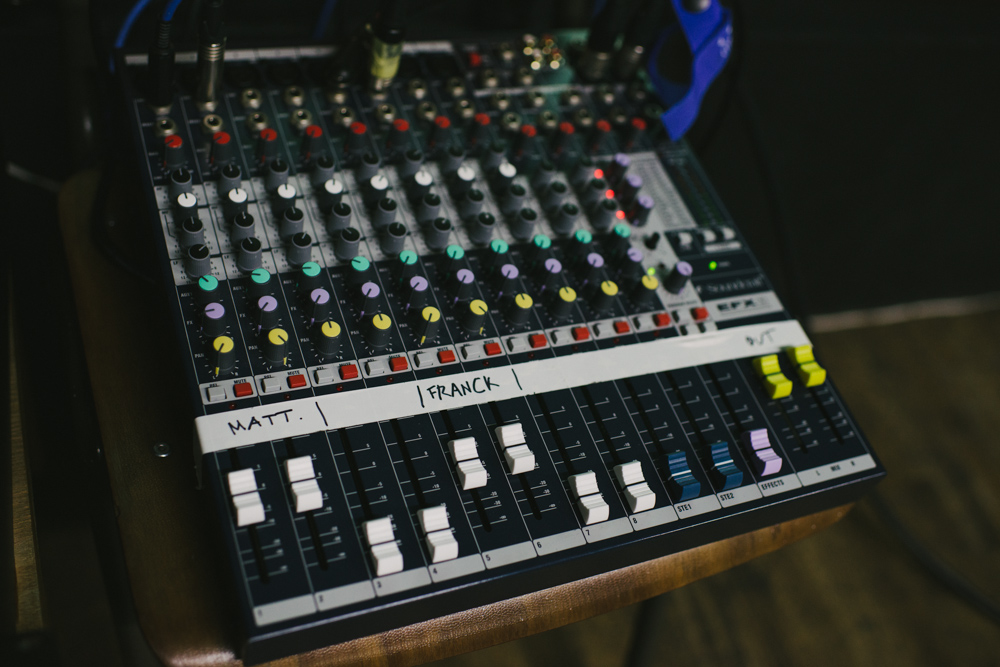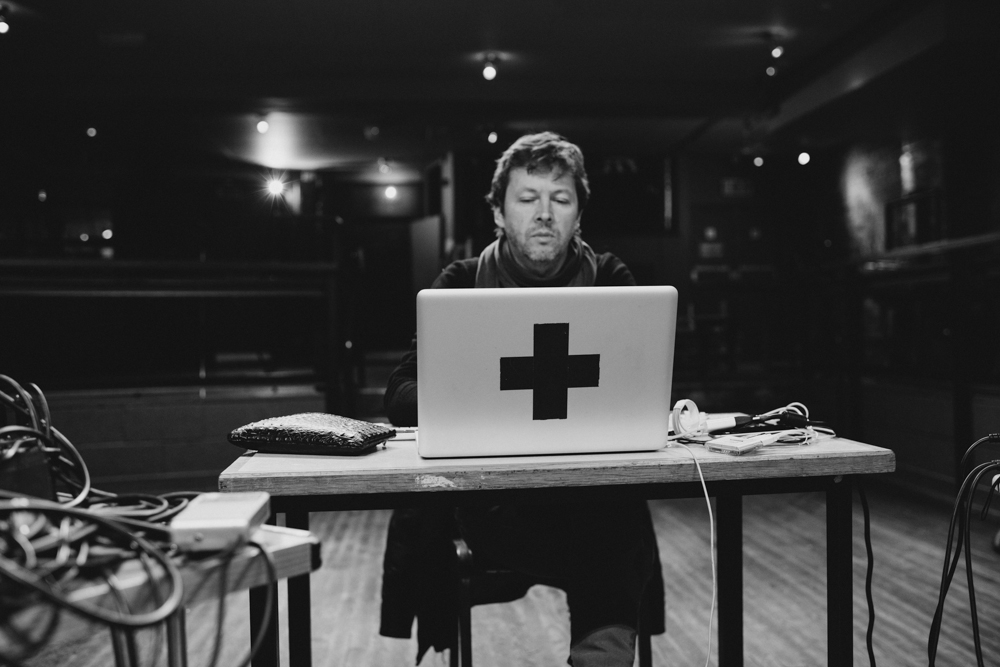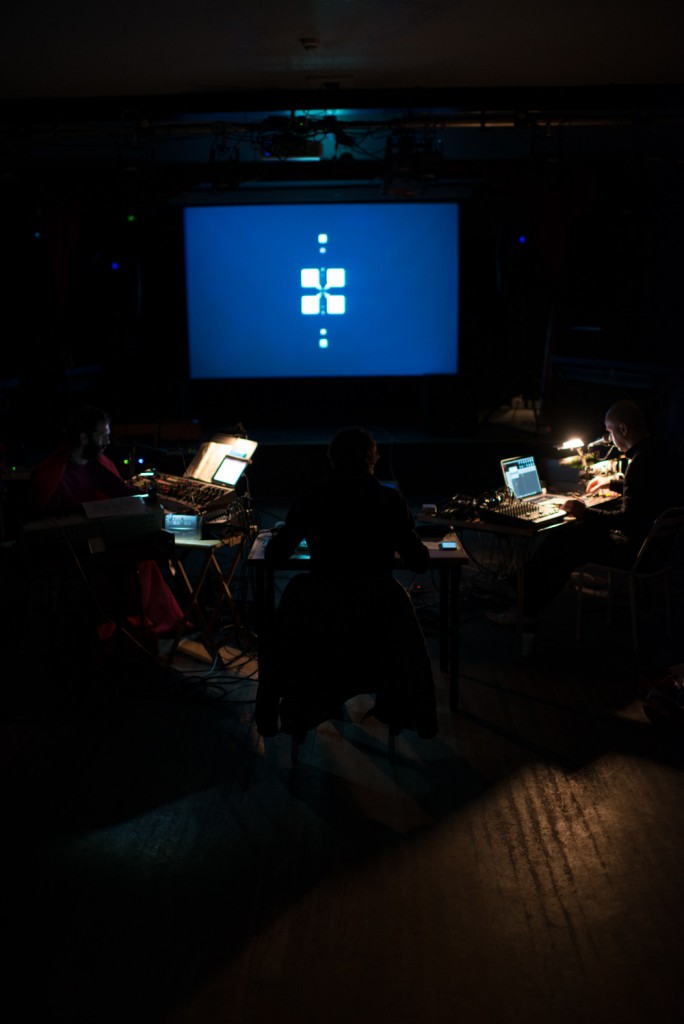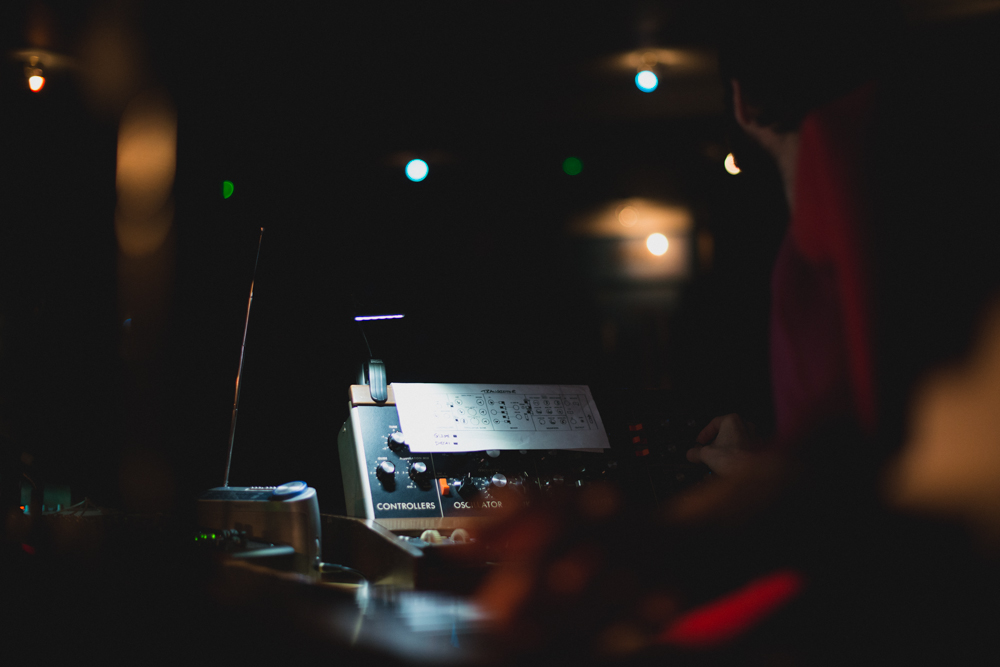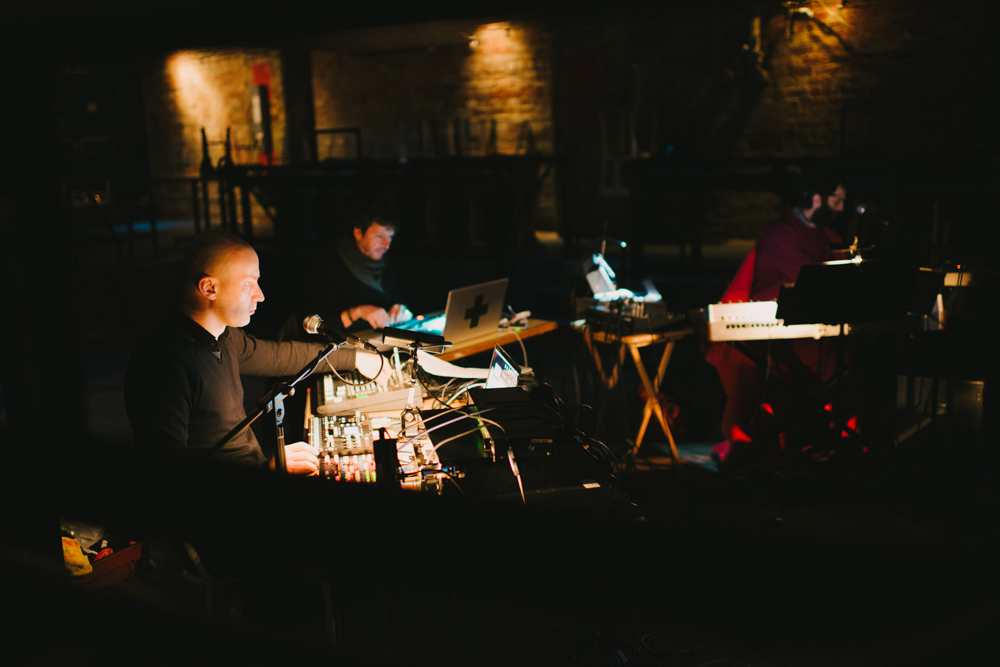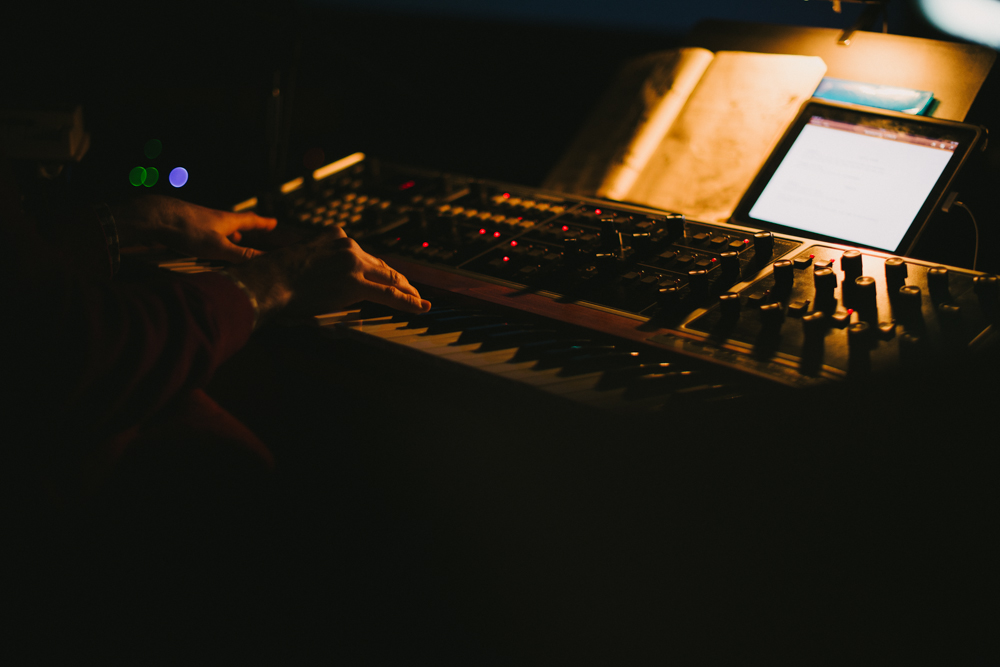 ---