Bandcamp Bundle + 1674 exclusive Fender Rhodes EP
June 5th, 2020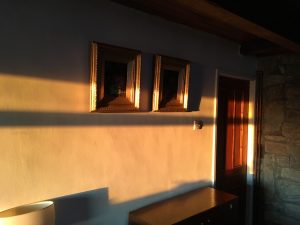 I hope that you are all keeping well, and have found the opportunity to tune in to all sorts of music these last few months – especially via Bandcamp and their generous gesture of waiving their fees for artists. Aside from today's enticing all-inclusive bundle on offer from The Leaf Label, I have added a short set of impulsive music (pay-as-you-feel) especially for the occasion: 
1674 is a collection of four solo Fender Rhodes improvisations – made several weeks ago whilst not intending to make anything in particular. I have always loved the Fender Rhodes, especially in combination with my battle-worn Roland Space Echo RE-201. It was way back in 2001 that The Electric. Dr. M made its eponymous debut, and the Fender Rhodes was my default gigging instrument. I had not previously considered it as a vehicle for solo performance, but these pieces might just be just the beginning of something…
Each piece explores a different echo setting, and you will hear other quirks of the Fender Rhodes: the treble control hiss, the side-to-side panning of the tremolo circuit, crackling speakers, earth hum, mechanical noise from the keyboard action/key bed, distorted notes; and the indefinable, magical blurring (or ness) created by the combination of these two pieces of analogue equipment working together.
The recordings are unadorned by post production or any kind of attempt to make them into something else. I hope that you will enjoy 1674 as a snapshot of two pieces of equipment in communion: a transparency sans artifice.
M x
---