MOOGMEMORY PLUS
September 29th, 2016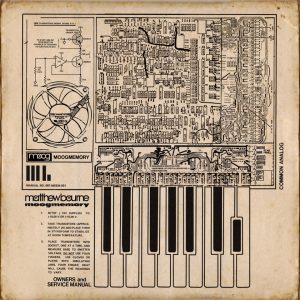 During the preparation for the moogmemory live show with Michael England, earlier this year, a number of new pieces came out of our collaboration together. moogmemory plus brings these new tracks together, along with reworked versions of Daniziel and Sam; reflecting how these pieces have changed through live performance. In addition, there is a homage to the late Keith Emerson. Emerson's Lake was recorded upon hearing the news of his tragic death. Emerson was a true pioneer – and somewhat of a background inspiration for me: having the courage to tour with a mighty moog modular, despite the obvious concerns of tuning/reliability under ever-changing atmospheric and temperature conditions; Emerson deserves full respect.
When asked about such issues re touring with an all-analogue setup, my response is usually "it's fine". As, most of the time, it is… Any glitches, or unexpected changes in sound or functionality have to be dealt with spontaneously, and, as far as is possible, musically, too. If there's one lesson that has been learned through many live performances is that the concept of 'reliability', when pertaining to any musical instrument, is a false trail.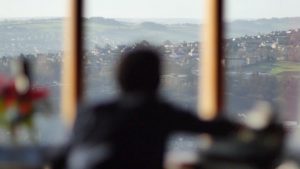 Unlike the album, the live setup included the addition of another synthesiser beside the LAMM: a Minimoog model D (in need of some attention). Keighley, Dave, and Emerson's Lake, all feature this instrument and, for those of you that are familiar with its sound, may be able to detect this particular instrument's own 'idiosyncrasies': the modulation circuit is completely fuck*d – and is all the better for it. My one and only criticism, for want of a better word, of Moog equipment, is that the sound is so beautifully clean and refined; making horrible, aggressive, gnarly, and unpleasant textures quite difficult to achieve. My Minimoog's faulty modulation function is, therefore, unique; and am not about to change it in a hurry.
The first four tracks of this EP are something of a departure from the album tracks, in that there is slight evidence of some shredding on the Minimoog, where the ghosts of Chick Corea (Return to Forever period), Jan Hammer, and even, on the closing section of Dave, Bill Evans, can be found lurking.
In addition, the bonus tracks Meniscus and Jacqueline, that were previously available in the download version of moogmemory, are now included in this EP. The lead instrument on Jacqueline is an old, barely-functioning push-button stylophone…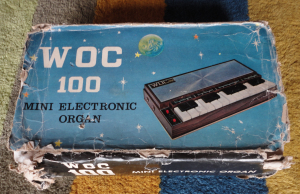 I love Phil Collins's Sussudio so much. One of my favourite pop songs of all time. I'd always wanted to do a version of it on the LAMM. I didn't expect it to turn out quite the way it did, but, that's how I roll…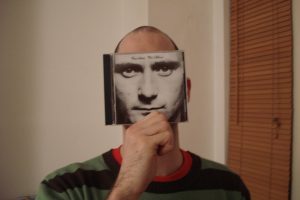 Hopefully you will find moogmemory plus to be a worthy companion to moogmemory, even in spite of the addition of another synthesiser. Maybe a 'Keytar' will be the next instalment – who knows. That said, only the back-breaking Moog Liberation would do.
But even then, fuck off…
moogmemory plus is available to pre-order here, or via The Leaf Label.
---