Duo concert w/Keith Tippett + other London Jazz Festival appearances
November 8th, 2017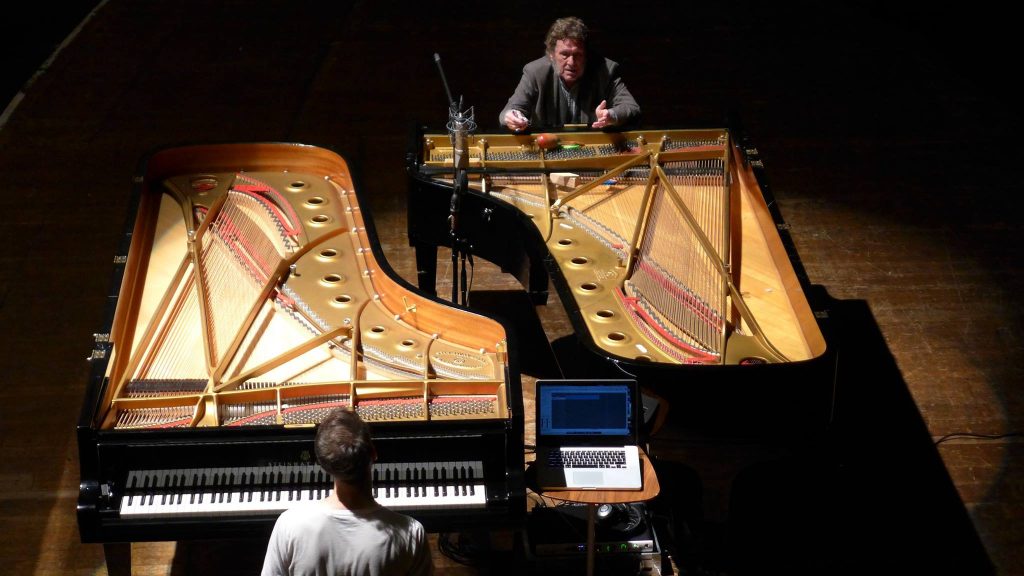 TIPPETT / BOURNE DUO – NOVEMBER 10, KINGS PLACE, 19:30
It's difficult to express how incredible it is to be making music with Keith Tippett. He is the reason I play the piano the way I do – and his music certainly shaped my early musical development whilst still at college. Fast forward twenty years(!), and I find myself opposite this musical colossus, sharing a common goal, and enjoying each other's company – both musically and personally. It has been a joy getting to know Keith properly over the last few months, and it has come after years of fleeting dressing room conversations, and the occasional phone call every now and then. Keith will also be performing with his octet – an unmissable musical event.
DOWNES / BOURNE DUO – NOVEMBER 18, DAYLIGHT MUSIC, UNION CHAPEL, 12:00
Once again, I find myself paired with another keyboardist a week apart, but for a very different duo, altogether… It is a real pleasure to be able to play with Kit Downes – who is, undoubtedly, one of the most inventive musicians alive today. Ben Eshmade of Daylight Music has invited us to play in duo: Kit using the recently refurbished organ at Union Chapel, with me on piano. With an air of anticipation, huge expectation, and the unknown, we are genuinely excited to be figuring out just exactly how and what we're going to get up to.
OFF THE PAGE – NOVEMBER 19, CLUB INÉGALES, 16:00-21:00
I'll be taking part in the second instalment of 'Expect the Unexpected', at Club Inégales, sometime between 16:00-21:00. Twenty-five composers have each contributed a one-page score – realised by various musicians, and the composers, themselves. No rehearsals… come down and experience something truly unique.
---